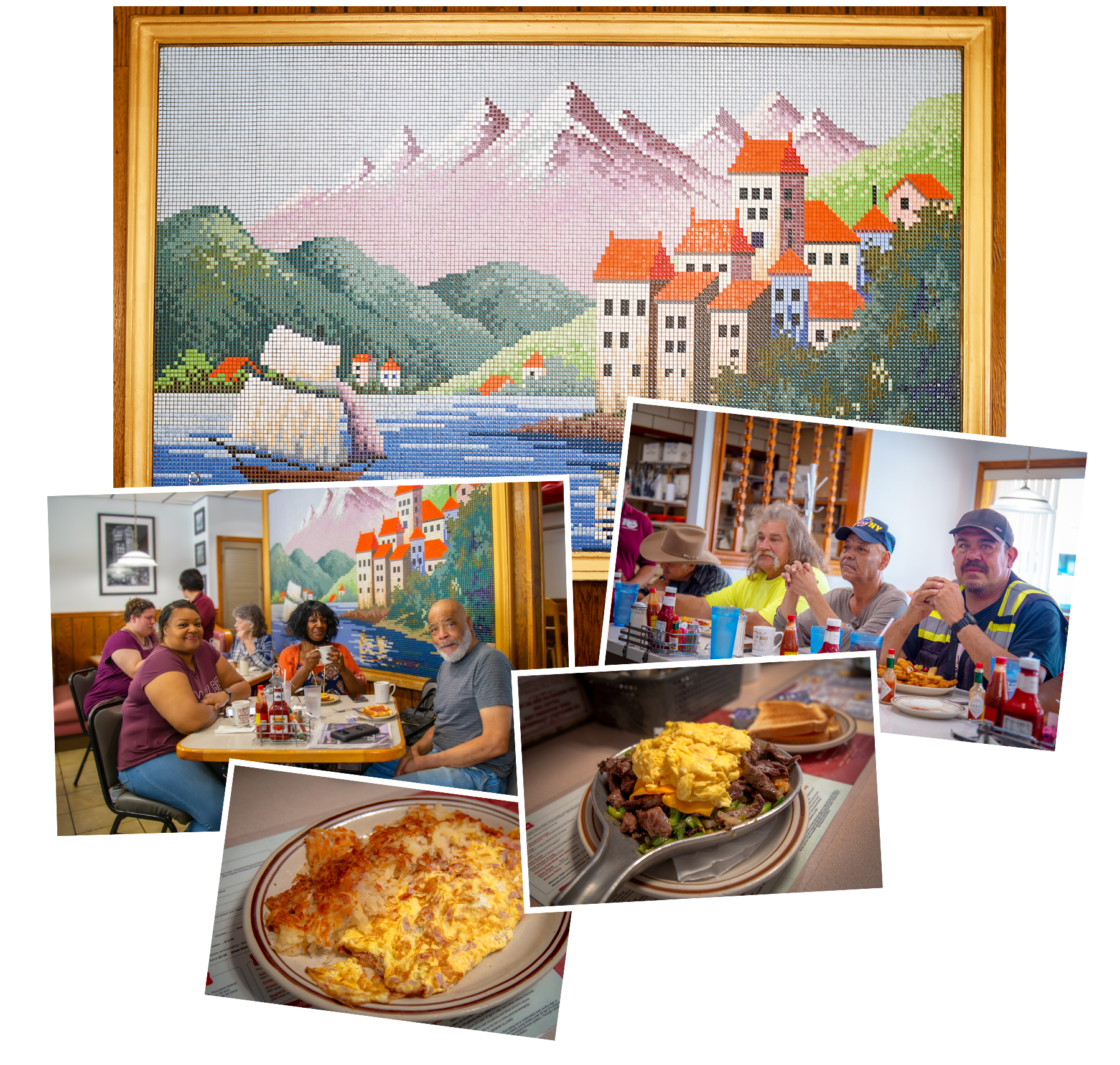 Ray's Diner is a family-owned restaurant serving Elgin and surrounding communities since 1969.  From the moment you walk in the door, you're treated like family.  Our attentive staff goes the extra mile to deliver a joyful experience.  We offer an extensive menu of deliciousness: all-day breakfast, lunch and dinner selections!  Oh, and our daily homemade soups are filled with flavors that will make your mouth water with delight!  "Ranked best in America" by Travel and Leisure Magazine, our cozy diner is an Elgin staple - ready to serve you!
★★★★★
A True HIGHLIGHT
---
I just heard this place changed owners and I want to say while I didn't grow up with this place someone dear in my life has, and I've never been more glad to be brought to a diner. Never had such a fantastic time eating biscuits and gravy in my life and the owner seemed to dearly love his restaurant. Can't thank the wait staff, cooks, and him enough with providing me one of the highlights of my whole year.
★★★★★
Top Tier Restaurant
---
This restaurant is top tier of small "mom and pop" style restaurants. The food is delicious and the staff is on point and friendly, from the staff bussing the tables, the wait staff, the receptionist to the managers. I will be returning on a regular basis!
★★★★★
REALLY Good!
---
Really good, everyone was incredibly nice. I can see why people picked this place as the number one dinner in IL. I would like to see them change their catchup to Hines or a better brand in general. If you never been there go though the back entrance because it's really crowded.